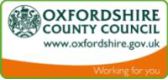 Biodiversity Data Manager
£27,741– £30,451 per annum / Contract type: Permanent
Do you love working with geospatial data? Confident using GIS and R to solve spatial problems. Want to play an important role in using technology to help our communities use what we know about the natural environment more effectively? Would you like ...
Expires

in 0 Day/s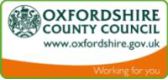 Biological Recording Co-ordinator
£22,627 - £24,491 per annum / Contract type: Permanent
Do you have excellent communication skills and the ability to work with a wide variety of volunteers and stakeholders? Are you organised, flexible and committed to customer service? Are you interested in biological recording? Would you like to ...
Expires

in 0 Day/s