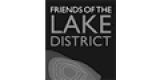 Head of Strategy and Ranger Service
£56,258 - £62,688 Closing date: Thursday 28 January 2021 This is an exciting new role and you will join us at a pivotal point as we launch our new Strategy and Ranger ...
Expires

in 0 Day/s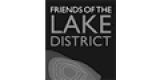 Natural Environment Adviser
£27,862 - £33,220 Closing date: Friday 12 February 2021 Supporting nature's recovery is one of our key challenges. We're looking for a passionate, creative, enthusiastic and inspiring natural environment specialist who is ...
Expires

in 15 Day/s