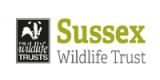 Communities & Wildlife Officer
£27,028per annum (£16,217 pro rata) Contract Type: Fixed term for 3 years Hours: Part Time 21 hours per week including weekends and evenings
Sussex Wildlife Trust is a conservation charity for everyone who cares about nature in Sussex. We focus on protecting the wonderfully rich natural life that is found across our towns, countryside and coast. By working alongside local people we ...
Expires

in 2 Day/s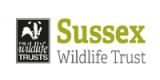 Rye Harbour Discovery Centre Assistant Manager
£27,000 per annum Contract Type: Fiixed term for 3 years Hours: Full time (35 hours a week) including regular weekends, shifts and evenings
Thanks to a successful bid to the National Lottery Heritage Fund, the Sussex Wildlife Trust are seeking an exceptional customer-focussed manager to join the team at their flagship visitor centre at Rye Harbour, East Sussex. Sussex Wildlife Trust is ...
Expires

in 1 Day/s