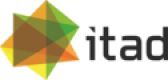 Climate Change - Senior Consultant
The salary for this role is up to £42k depending on your skills and experience.
Itad is a leading international development consultancy providing advice to governments, foundations, multilateral agencies and non-profits on how to maximise the impact of their investments. We have a 30-year track record of providing our clients ...
Expires

in 5 Day/s