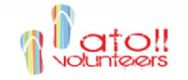 Aquarium Biologist (Maldives)
We are looking for a new Aquarium Biologist to run our clownfish breeding programme here at Atoll Marine Centre. The aquarium trade is raising conservation concerns in the Maldives with thousands of fish exploited annually. This activity is ...
Expires

in 19 Day/s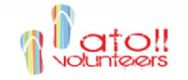 Marine Biologist (Maldives)
NA
Atoll Volunteers is a young and vibrant NGO, based in the beautiful Maldives. We welcome international volunteers from around the globe on a range of programmes including medical and teaching placements, and Marine and Turtle Conservation, hosted at ...
Expires

in 41 Day/s