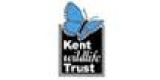 Area Warden (Canterbury and Weald)
£18,989 - £26,693 per annum
Kent Wildlife Trust is the leading wildlife charity for Kent and Medway, supported by its members and staffed by committed professionals. Nature is in trouble and it needs our help. Kent Wildlife Trust has a plan to aid nature's ...
Expires

in 5 Day/s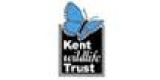 Wilder Towns Officer
£28,401. Permanent, full-time
The Job: The post holder will be responsible for managing the Trust's approach to green and blue infrastructure, including spatial strategy, planning and policy issues, public engagement and campaigning, and project development. You: will ...
Expires

in 330 Day/s