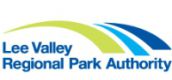 Featured Job
Learning & Engagement Officer
£24,582 - £29,525 dependent on experience Permanent Contract - 35 hours per week plus excellent benefits
The purpose of the role will be to deliver a diverse range of outdoor learning and community engagement across our 10,000 outdoor classroom. There's something very special about working in Lee Valley Regional Park. Set in award-winning ...
Expired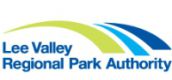 Ranger - Lee Valley Regional Park
The award-winning Lee Valley Regional Park stretches an incredible 26 miles along the leafy banks of the River Lee, from Ware in Hertfordshire, through Essex, to the Thames at East India Dock Basin. The park provides a unique 'natural' corridor on ...
Expired