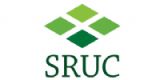 Lecturer - Wildlife and Conservation Management (Part Time) Barony
Part-Time, Fixed TermBarony Campus£31,115 – £38,310 per annum, pro rata Ref: ASWF/ILM/013/20 SRUC is a widely respected further and higher education institute dedicated to producing specialist research, ...
Expires

in 10 Day/s
Woodland Officer - Scottish Forestry
£28,116 - £30,159 plus benefits
Locations: Dingwall, Dumfries, Battleby, Hamilton, Huntly and Selkirk. Background Information Here in Scottish Forestry (SF) we are looking for new members to join our forestry team. Would you like to work in forestry? Want to work in ...
Expires

in 3 Day/s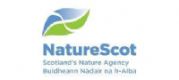 Operations Officer
This exciting post affords a varied workload to help NatureScot deliver its policies and priorities in Argyll & Outer Hebrides. The post will principally be working within Mid-Argyll and Kintyre, but will also support work in other parts ...
Expires

in 3 Day/s