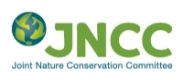 IT and Information Management Support Officer (Peterborough or Aberdeen)
£24,250
We're the environment's best kept secret. Established in 1991, we're the UK's statutory adviser on issues affecting the natural environment across the UK and internationally. Our primary role is advising all four Governments ...
Expires

in 8 Day/s
Climate Change Manager (Scotland-wide)
Pay Band & Range: Pay Band 3/CS SEO - £43,095 to £46,945. Starting Salary: £43,095. Contract Type: Permanent.
Working Pattern: This is a full time vacancy; however, we are a flexible employer and encourage applicants who wish to work other flexible working patterns to apply, as requests will be considered. Nationality Requirements: We are currently unable ...
Expires

in 6 Day/s
Forest Planner – various locations
Salary: £28,678 to £30,762
We're looking for people to help plan, manage and care for our forests and land across Scotland. Would you like to shape the future of Scotland's forests and land? Or look after some of the 9% of Scotland that we manage? It's not ...
Expires

in 21 Day/s