Field Programme Coordinator - South East Asia
£32,639.05 Per Annum. Excellent benefits package. Permanent – 40 Hours
We are Chester Zoo, and for over 80 years we've been a leading conservation and education charity, and an amazing, award-winning visitor attraction. We're also a team of passionate, talented, enthusiastic and expert people, doing ...
Expires

in 15 Day/s

Health Ranger
Salary: £24,313 - £26,999 per annum, 37 hours per week
Working in partnership with a range of organisations and stakeholders to develop innovative and creative ways of using green infrastructure and the natural environment to improve the physical and mental health of the Borough's residents; ...
Expires

in 8 Day/s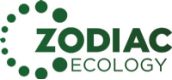 Arboricultural Consultant
£25,000 to £35,000.
Arboricultural Consultant – Manchester – Environmental Consultancy. A UK leading environmental practice are currently looking to expand their North West based Arboricultural team through the appointment of a new Arboricultural ...
Expires

in 45 Day/s