School Grounds Trainee
National Minimum Wage
Gain valuable experience working on a practical project with the Trust based at Brockholes Nature Reserve in Preston. You will work alongside our School Grounds Officers transforming school grounds into inspirational and ...
Expires

in 10 Day/s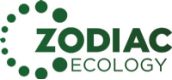 Arboricultural Consultant
£25,000 to £35,000.
Arboricultural Consultant – Manchester – Environmental Consultancy. A UK leading environmental practice are currently looking to expand their North West based Arboricultural team through the appointment of a new Arboricultural ...
Expires

in 166 Day/s