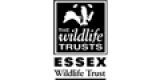 Fundraising Coordinator
£34,500 rising to £35,000.
NEW YEAR, NEW JOB? Are you an ambitious, determined and successful fundraiser who would like to start the New Year in a new job working for Essex Wildlife Trust and make a real difference for wildlife? We would love to hear from ...
Expires

in 24 Day/s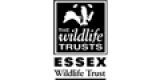 Catering Advisor
Salary up to £26,000 per annum
Essex Wildlife Trust is the county's leading wildlife charity. It has more than 36,000 members, manages and protects over 8,400 acres of land on 87 nature reserves and 2 Nature Parks and runs 11 Visitor Centres. The aim of Essex ...
Expires

in 2 Day/s