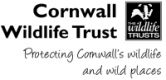 Featured Job
Deputy Head of Marketing and Fundraising
Cornwall Wildlife Trust wishes to recruit a full-time Deputy Head of Marketing and Fundraising, to cover maternity leave for 13 months The appointment is working in the Marketing and Fundraising department with a potential start ...
Expired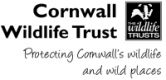 Volunteer and Penwith Hedges Coordinator
Salary £21,930pa - Fixed Term
The Penwith Landscape Partnership (www.penwithlandscape.com) scheme seeks to conserve and enhance the special landscape of Penwith in the far west of Cornwall, making a lasting difference to its heritage, people and communities. Volunteering is ...
Expired